The books that we have chosen as readings for our students of ESO and Bachillerato this year belong to the genre of terror.
Here you have a brief review of them. Enjoy a lot with their readings and their scary places and mysterious characteres.
Tales of Mystery and Imagination.
Oxford Bookworms Library. Oxford Bookworms .OUP. 
By
This book consists of five stories by Edgar Allan Poe, one of the best writers of English language horror literature of all time. Here we can find five of his most popular tales:
The Fall Of The House Of U Tales of Mystery and Imagination.sher.
The Black Cat.
 The Masque Of The Red Death.
 William Wilson.
 The Tell- Tale Herat.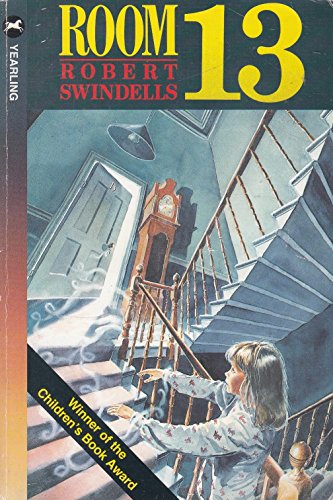 Room 13
By Robert Swindells. Oxford University Press.
There is no Room 13 in the creepy Crow's Nest Hotel, where Fliss and her friends are staying on a school trip. Or is there? For at the stroke of midnight, something peculiar happens to the door of the linen cupboard next to Room 12. And something is happening to Ellie-May Sunderland, too – something very sinister …
Don't read this alone at home!!!
A ghost collection 
By Anne Stanmore. Burlington Books.
The book contains three frightening stories:
The Ghosts of Dodson Hall. Who are the young boy and girl that appear in Miss Dodson's house and what are they looking for?
The Priest Hole .Why do the boys at Harry's boarding school think he's crazy and why does a mysterious priest come to visit him?
Sarah's New House .Who is the girl who haunts Sarah's new house and want to take control of her?
Read these three sories and you will find the answers.
Enjoy all of them!